2014 ROUSH Stage 3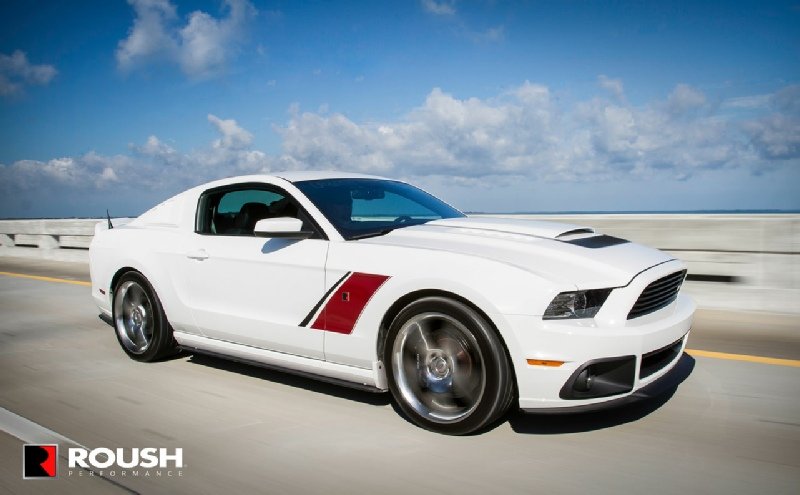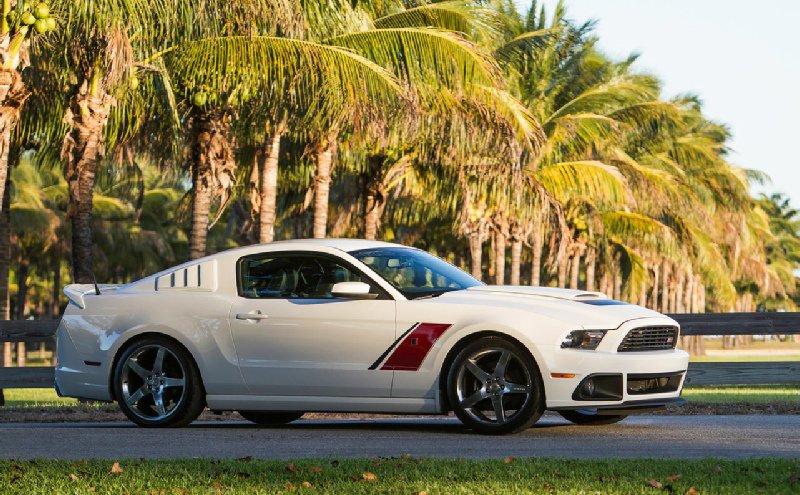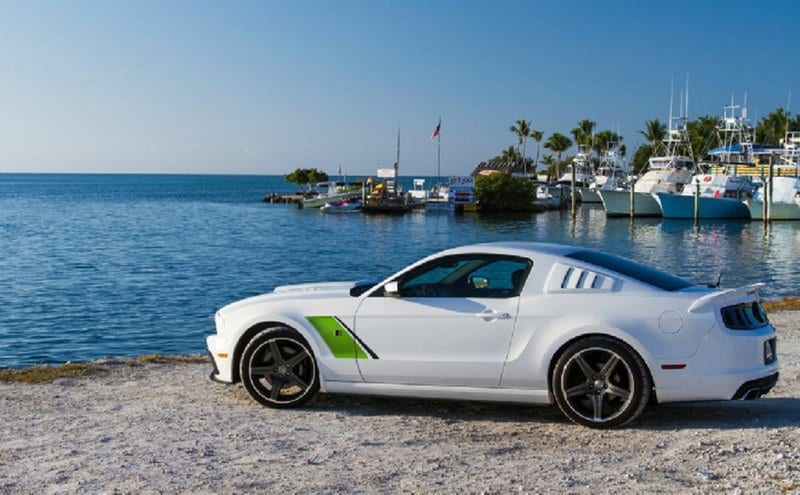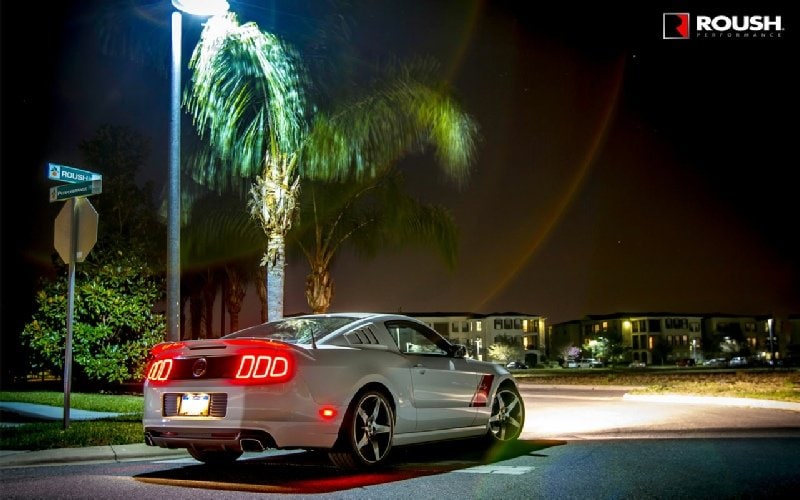 ---
The 2014 ROUSH Stage 3 Defines Jack Roush's vision of a true American Performance car, one that combines the raw power, handling, and braking capabilities of his championship winning race cars, while at the same time maintaining OEM reliability, Drivability and comfort. At the heart of the Stage 3 Mustang is the ROUSHcharged powertrain. Featuring Eaton's award-winning Twin Vortices Series (TVS) technology, the R2300 supercharger combined with ROUSH's high-efficiency intercooler and an OE-level PCM calibration boosts the "Coyote"5.0L's output to the tire punishing 575 HP and 505lb-ft TQ. Team that up with the optional Ford Racing "Aluminator" engine, and you've got the ultimate building block for the 625HP phase 2 or 675 HP phase 3 upgrade.
To ensure maximum performance, ROUSH chassis engineers spent thousands of hours in development and testing to create the perfect set up to aid acceleration, cornering and quality. The ROUSH performance suspension system features custom-valued front and rear shocks absorbers, rate-matched front and rear coil springs, a large stiffer front stabilizer bar and a rear anti-wheel hop upper control arm that seamlessly blends comfort on the road and superior handling on the track And if that wasn't enough, ROUSH teamed up with Cooper Tire to develop an ultra-high performance tire(Zeon RS3-S) that is capable of transferring the power and performance of a ROUSH Mustang to the ground.
With all the muscle, and race car-like handling, there is no doubt that the Stage 3's exterior attitude had to match. Standard equipped with "R6" aero body package, ROUSH kicks the Stage 3 into high gear with a customized graphic package with over 250 unique color combinations, and an optional custom paint finish by Sherwin-Williams to create a truly unique and personalized vehicle.

2014 ROUSH Stage 2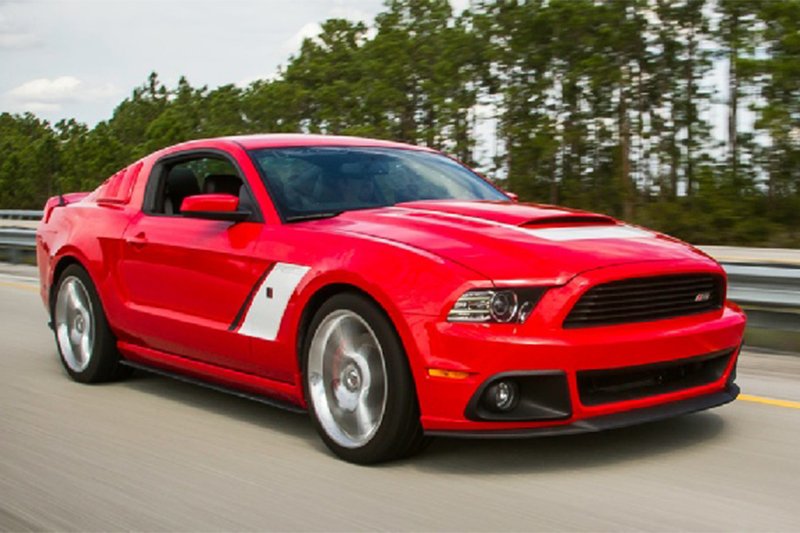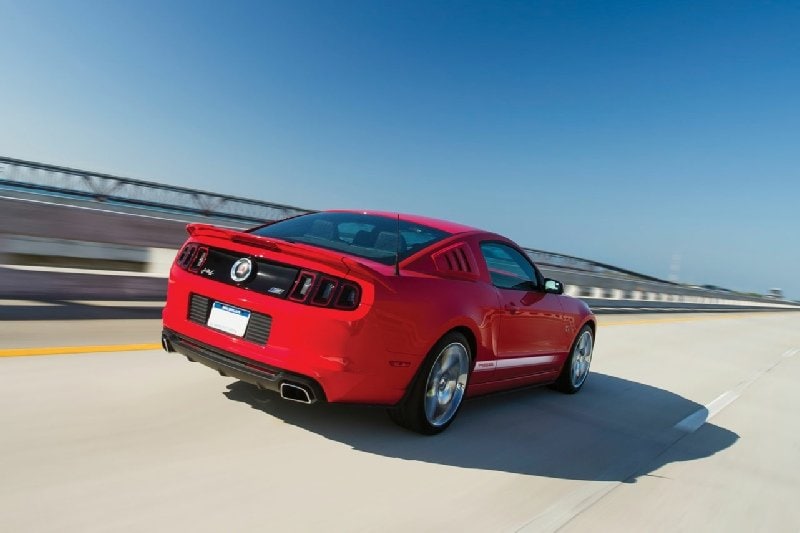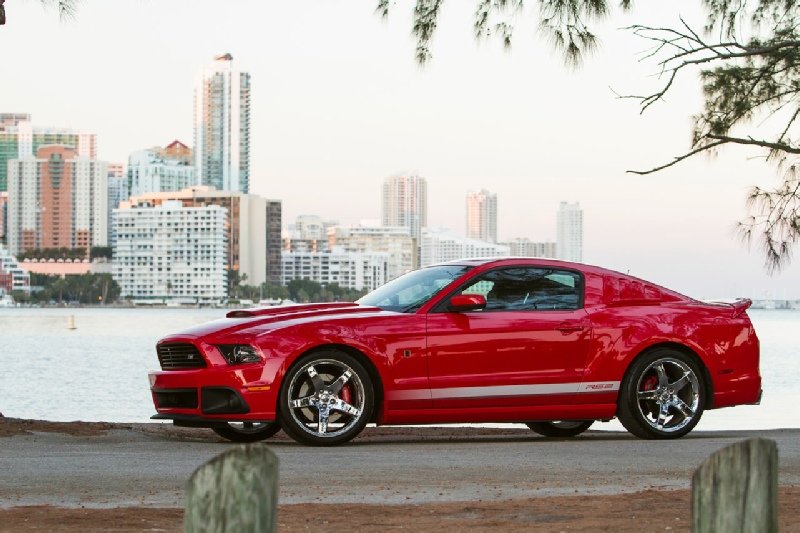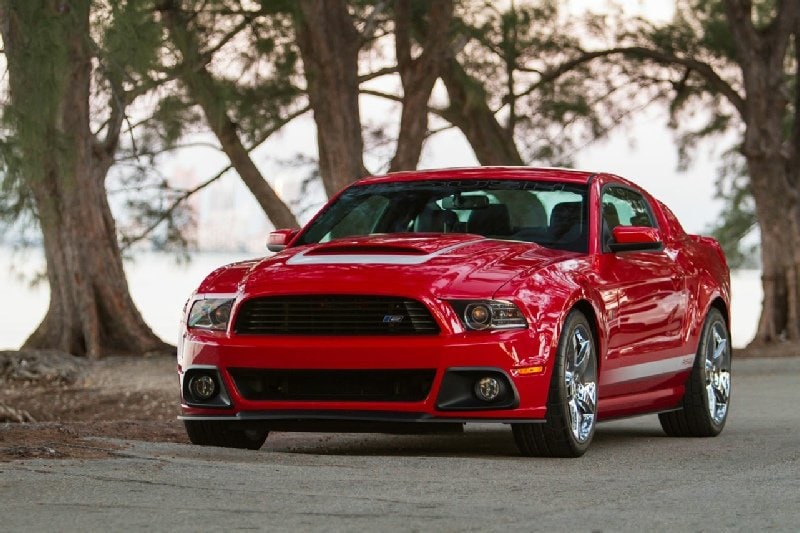 ---
The 2014 ROUSH Stage 2 elegantly blends muscular styling with race-inspired suspension to create a Mustang that is Justas much a home on the track as it is on the streets. At the core of the Stage 2 Mustang is the ROUSH sport-tuned suspension system, 18' Chrome wheels with ultra-high performance Cooper RS3 tires and the unique ROUSH aero body kit. Combined with a list of options ranging from 20' wheels to a rear seat delete with "X"-brace, this Mustang is sure to stand out from the rest of the crowd.

2014 ROUSH Stage 1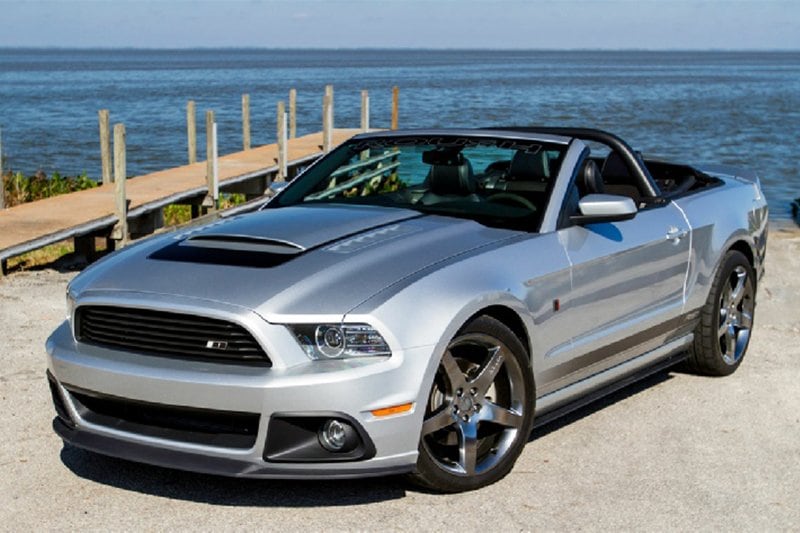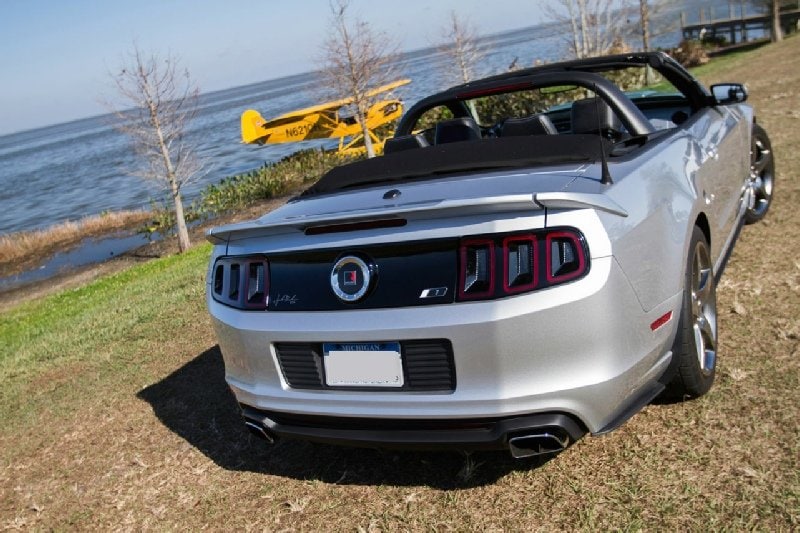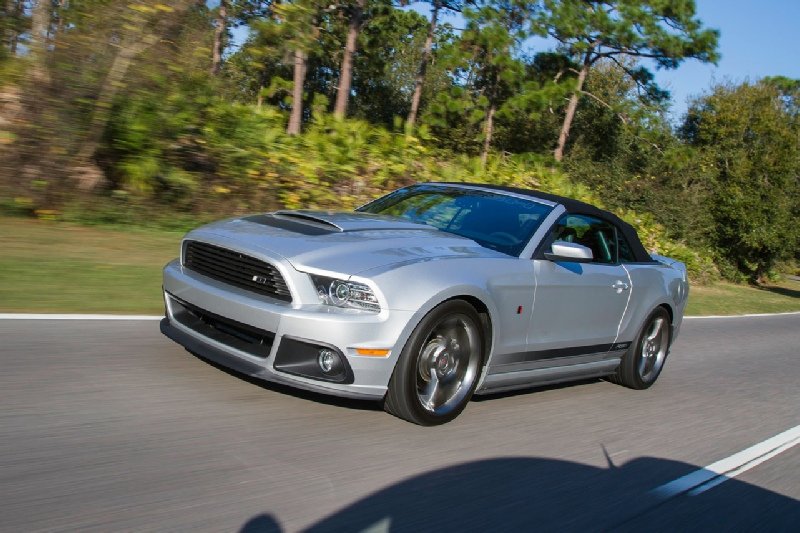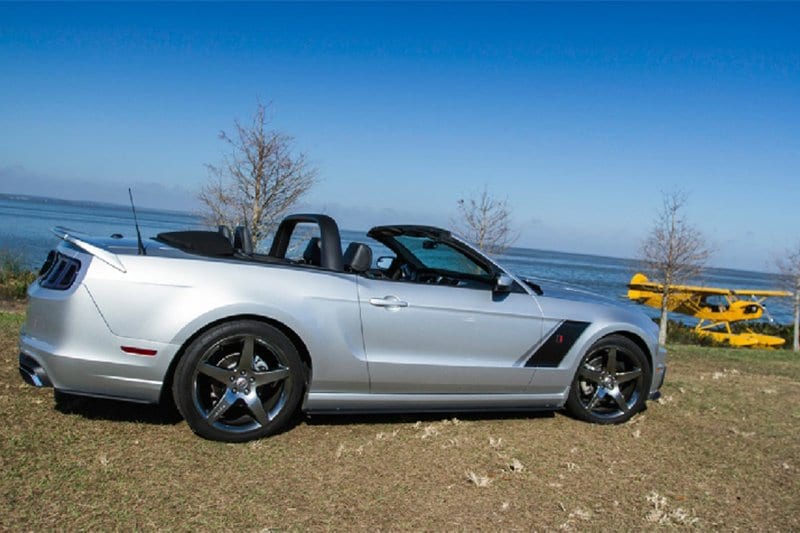 ---
ROUSH performance takes the Mustang GT styling to a whole new level with the 2014 stage 1 Mustang. From the high-flow upper grille to the dual chamber chrome exhaust tips, each component in the ROUSH aero body kit has been designed to enhance the appearance of the already sporty Mustang GT. Package the all-American styling with a full range of signature ROUSH-only options to create a Stage 1 that is sure to turn heads.

2014 ROUSH RS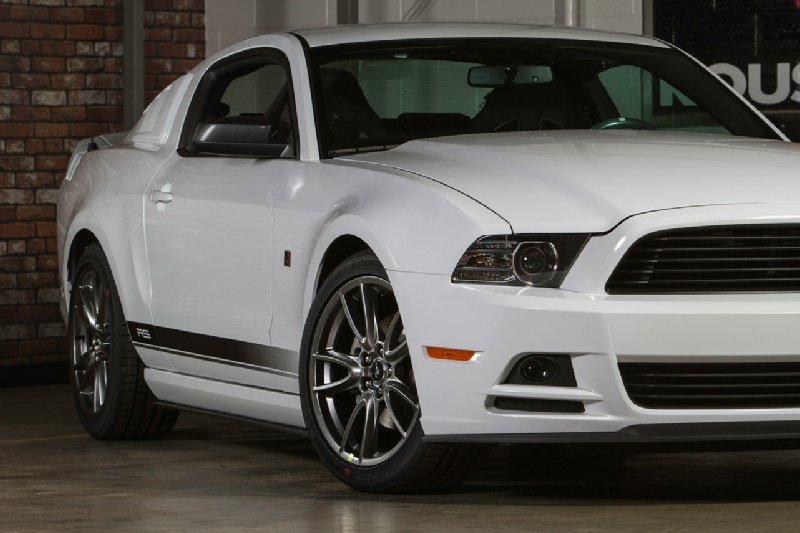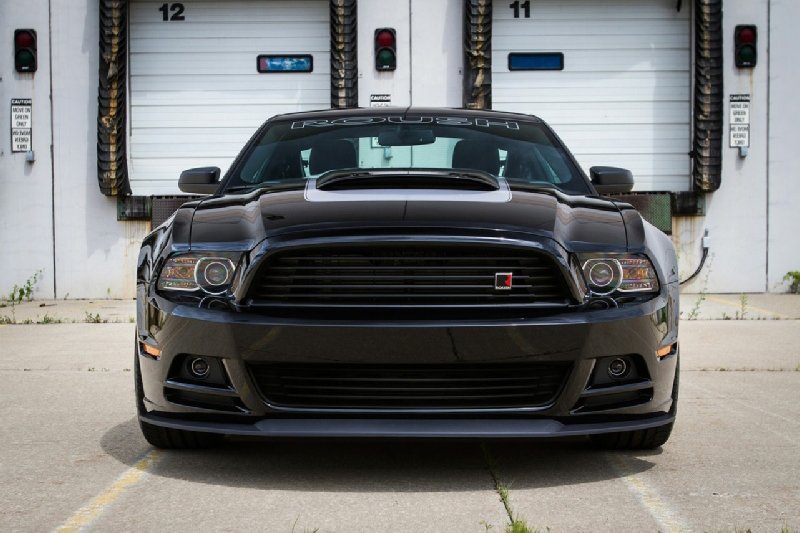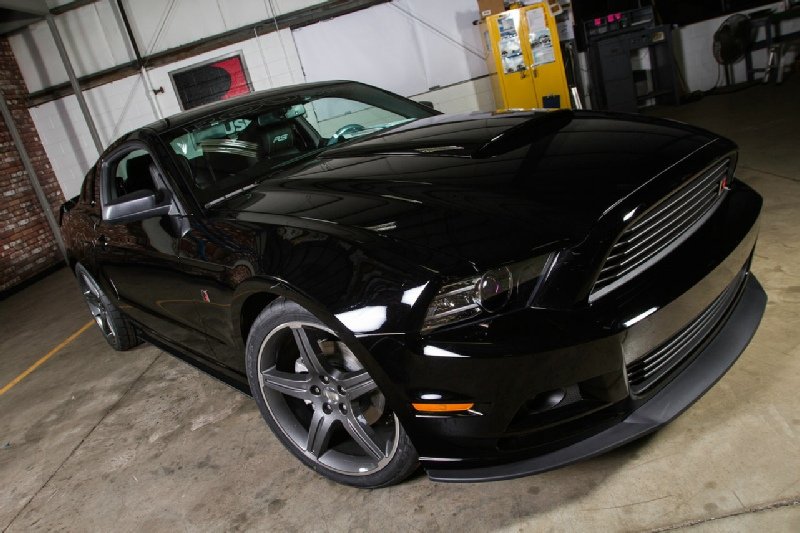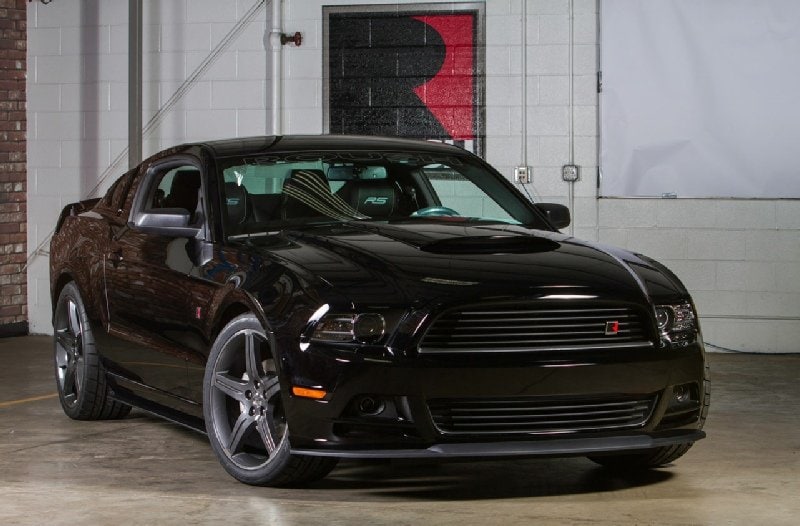 ---
ROUSH Performance has applied its engineering expertise and production know-how to the V6 Mustang platform by offering a genuine ROUSH Mustang at an affordable price. It may only have six cylinders, but with 305 horsepower, it still packs quite the punch. The base RS package offers many upgrades, including premium 18' painted aluminum wheels with performance tires, ROUSH lowering springs and a unique body kit that is distinctly ROUSH. The combination of ROUSH styling and handling, with up to 31 MPG on the highway, making the RS a great choice for those looking to get a fun, sporty car that can also double as a practical daily driver.